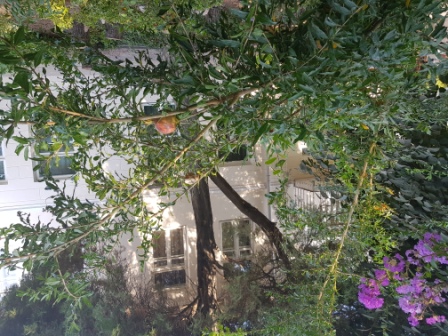 First-ever Writer-in-Residence Program in Uzbekistan
WHAT: Writer-in-Residence Program for international writers
WHO: A group of foreign writers, poets, translators (from two to four people) and also artists, who are flexible, sociable, and modest, willing to spend a week of literary, entertaining, friendly program in three cities of Uzbekistan. The group can include writers from either same country or mix.
WHERE: Uzbekistan, the heart of the ancient Silk Road
WHEN: Throughout the year (preferably in April-May, October-November)
PURPOSE: To open up for exchange, mingle and interact with foreign authors, give Uzbek writers and poets an opportunity to establish a dialogue with their colleagues, build and strengthen literary and professional relationships to work together on mutually beneficial writers' projects in the future, as well as to attract tourists to Uzbekistan, pearl of Central Asia. Ultimately, the program should open doors for Uzbekistan to establish its own first-ever International Creative Writing Programs, as well as International Writers and Poetry Festivals.
FUNDING (tickets & visas): Due to its nature, the program is mostly self-funded. A writer who is part of the program is responsible for international tickets and visas only. S/he will need to obtain a TOURIST VISA. Other program expenses will be covered by the program initiator and his writer friends in Uzbekistan.
Uzbekistan has introduced new rules to issue visas for foreign tourists. Citizens of some countries might enjoy a visa-free entry. Over 40 countries are given a facilitated procedure for obtaining a visa, where a potential guest writer/tourist does not have to request for visa support from a local travel agency or a physical person. The program coordinator will provide a writer with all useful information on this.
RESIDENCE: The group will stay NOT in a hotel or guesthouse. The group will live in an Uzbek writer or poet's home together with his/her family. Thus, the program suggests that the writers would be able to taste the excitement of the regular lifestyle in an Uzbek writer's family. Don't worry, all necessary living conditions will be provided.
PROGRAM SCHEDULE: The program includes reading sessions, meetings and discussions with Uzbek writers, visits to tourist places, libraries and literature museums. The program participants can select three cities throughout Uzbekistan, including historic cities such as Samarkand, Bukhara and Khiva.
CONTACT:
For all questions and program details, please send letters to
Project initiator, poet and translator Azam ABIDOV
Email: azamjon1974@gmail.com; Website: www.azamabidov.uz
Facebook: https://www.facebook.com/azam.obidov