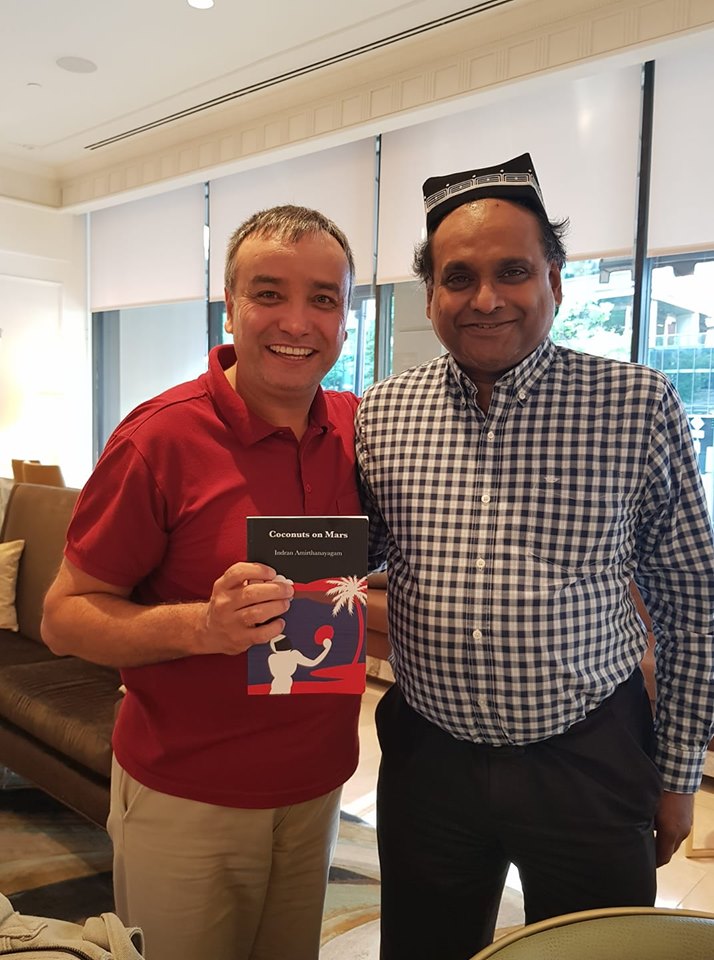 The Gift Hat
Take it easy; rest; you had a brilliant
start to the day, breakfast with A'zam,
a poet from Uzbekistan, who gave you
a d'oppi hat. So you have two hats
to accompany you at your desk,
the usual bowler and this black
and white landscape with fence
and musical notes, and stars
splashed on the night sky.
You write to your friend,
to inquire about some special
meaning for his hat, but then
imagination takes over
the stage, hence a border
for the night made of stardust
and these scythes of white light
and the hat itself: a square
squat on the celestial bowl
of the head, smiling broadly
and bowing before curious
glances of fellow passengers
on the metro, on downtown
streets, a few of them sporting
American varieties, cowboy,
Stetson, fedora, trilby, Panama,
not to forget Dad, porkpie,
newsboy. My god, there are
far too many hats in the
American catalog… Back
to bowler, my first hat.
Yet, I have to account still
for the gaucho hat I received
from Pino in Parana, the fedora
Mervyn brought me in New York
when I forgot my hat leaving
for the airport in Haiti.
Gifts. That is the point
of the hat. To cover your head,
to feel at home. to be treated
royally, to be given by a friend
###