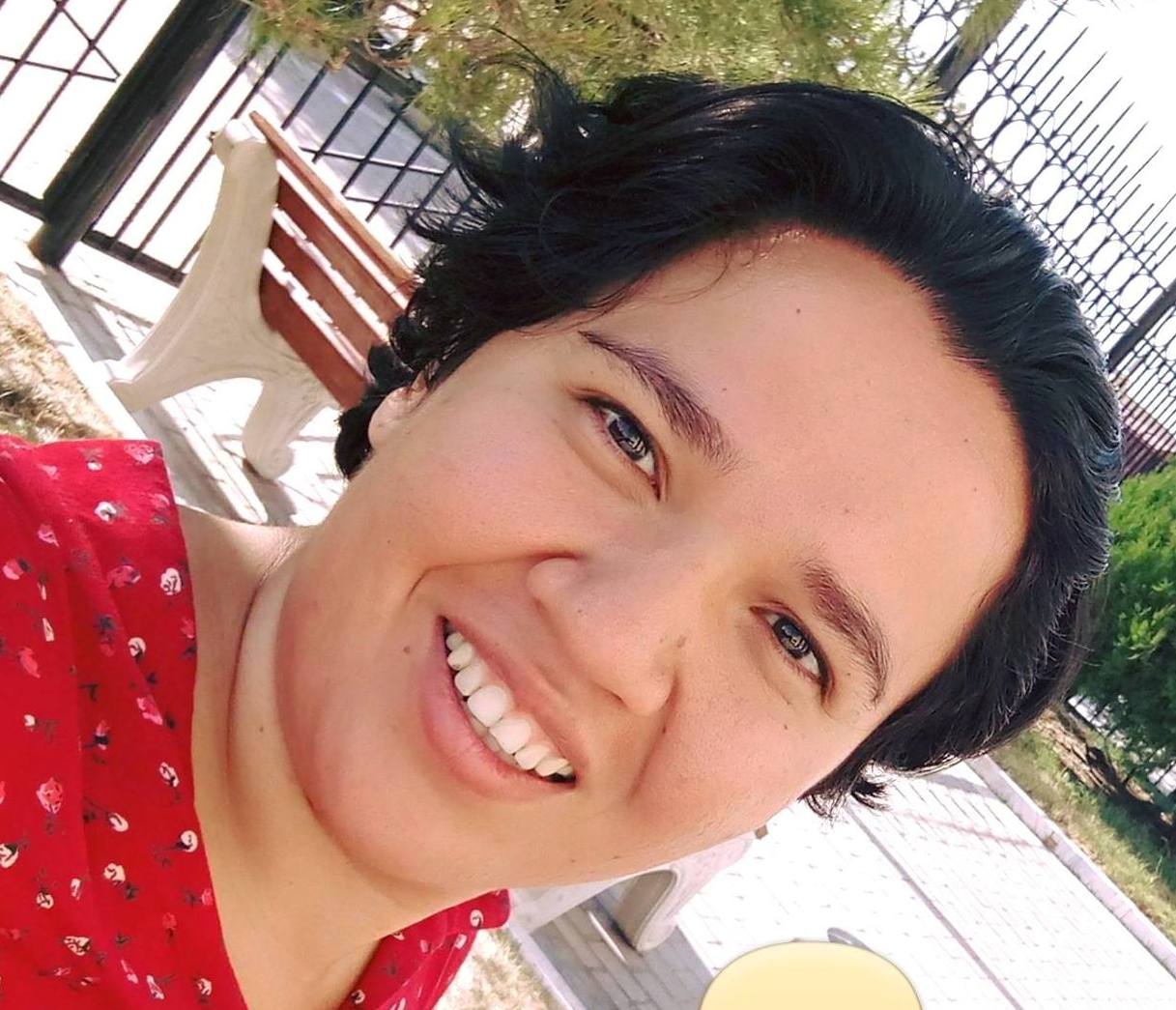 For my lovely cypress in the garden blithe seeing I long,
For her eternal youth and on her bud smile seeing I long.
Since her ill being is nothing but hundred pains to my soul,
For soul it's, not for my beloved cure meanwhile seeing I long.
My slum is drown into darkness sans her, oh, how much it is,
For that Sun in my house of sadness reconcile seeing I long.
Should your palm and heel benefit from the blood as from henna,
For my chest to fling open and your limbs there warm seeing I long.
Oh, Hizr, you pour me water of life all time, as a life –
For her sake devoting each moment worthwhile seeing I long.
Let me know about her recovery soon, oh healer,
For this news sacrificed my own life servile seeing I long.
Since her arrow-like body seeing ill – have not made you blind,
Oh Navoi, in thy eyes arrowhead vile seeing I long.
###
Since she laughs, my body that has on its side been torn, seeing
Would she cry, at least, my grave, eroded on its bourne seeing.
Sand in the desert of grief have I become, that towards it
Neither Farhod nor Majnun would come my dust forlorn seeing
Once blaze of parting burned my heart, all – wit, mind and patience
Abandoned my burned to rust life, one full of mourn seeing.
My agony in separation do never tell to one –
Who happens to come – her, reason of my concern seeing.
So wretched have I become that even hounds rejected having ,
The meal of my flesh, my poor body from the hurts torn, seeing
Oh, thee, winebearer, pour two full cups and bring me back to live
From the sadness of the whole world me in fatal yearn seeing.
Oh, Navoi, be never fond of the orchard of the world,
Be warned my fallen spring under the autumn stern, seeing.
###
Either alignment around face of that peri does exist,
Or those are hundred Jupiters round the Sun there having tryst
Or have the stars formed a parade in order to admire,
The ultimate beauty displayed by rising Sun of the east.
Craving for the opportunity to see her face by chance,
My teardrop gems have been strung to the thread of my life in midst.
It's not dew on the flower that looks a pearl like drop, indeed,
The rose petal has perspired – shy of rivalry increased.
Beauty of dewdrops on tulips dale would rivalry bear not
Against pearl beads of sweat around your face they will not resist.
Don't be proud of pearls, they are not worth more than a water drop,
Mind the pearls of sense, oh monarch of beauty, my words art minced.
Praising her face, Navoi too made a gathering around
Threaded on poetic stanzas pearls of wisdom it consists.
###
Were my dear one to come, oh friends, you rush to greet do not,
From the exitement I should have, my heart tough to beat do not.
Would I dare to look at dear – had we to meet tet-a-tet,
From the change of my condition, my secret revealed do not.
Unless the pain in soul and shiver in body fade away,
Involve me ever into your conversation sweet do not.
Were I to regain my calm after an hour passes by,
The theme of love in that conversation you repeat do not.
Were I to have a kind glance from dear one I beg you, my
Falling unconscious also madness of mine forbid do not.
To the hounds of dear, you, my breathless body throw, but still
Keep from revealing a word – my foe with joy replete do not.
Should someone fall in love as much as Navoi did, hermit,
Trying to keep him off the love his poor heart mistreat do not.
Translated by Aidakhon Bumatova